Gees, what a disgusting post title.
Anyway, I checked my Resonant Live translations and realised the one for
6th Generation's MC
was not really detailed. So here's another re-post about that MC that was used in Resonant Live DVD. Hopefully after this, readers will know why Eri was laughing her ass off.
Enjoy!
6th Generation's MC
After settling down, they moved on to the main topic.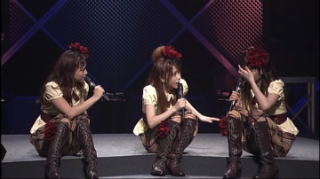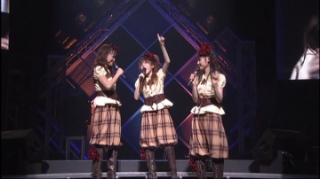 Reina
: Do you know well about Tokyo?
Sayu
: Of course.
Eri
: Yes.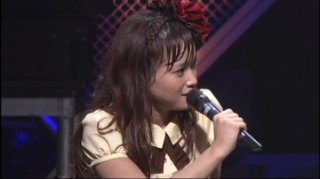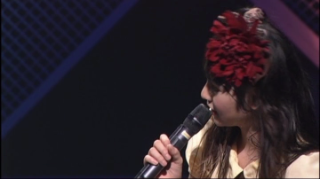 Reina
: Really? I'll throw out a question then.
Eri
: Go ahead.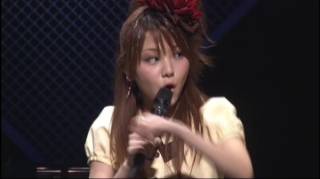 Reina
: If you aren't able to answer it you should be ashame of yourself.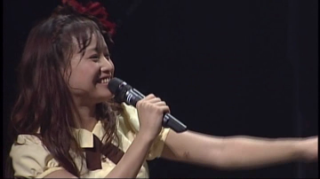 Eri
: ..You're behaving like Joy*.
Sayu
: Yeah.
*Eri was referring to Reina's character in Cinderella the Musical, Joy.
Reina then got into the Joy-mode,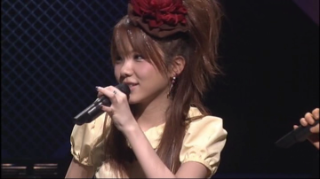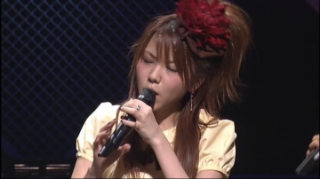 Reina
: I'm Joy! Portia! Please answer my question properly!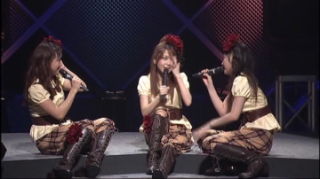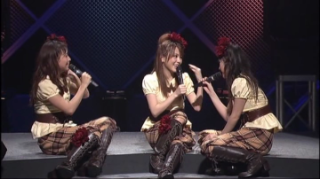 Sayu
: I can't join in the talk..
Reina
: Sorry, sorry!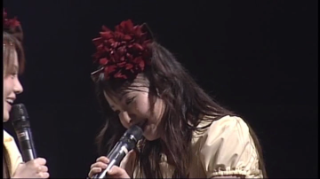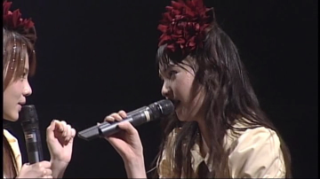 Reina
: I'm sorry, Miss Fairy*
*Sayu plays the character of a fairy in Cinderella the Musical
Reina
: Sorry, we'll move on as Sayu, Reina & Eri alright?
Eri
: Okay.
Now for the question.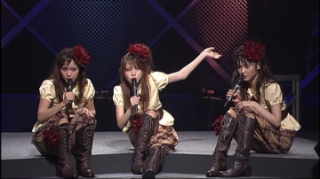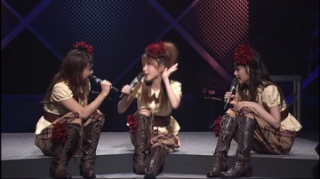 Reina
: There's said shrine that worships performing arts*, what's the name of the shrine?
*Performing arts isn't the best phrase to be used, but I can't think of any other word now.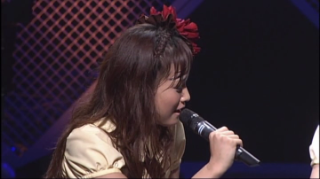 SayuEri cracking their brains.
Reina
: I'll throw in a hint since you guys definitely won't be able to get the answer.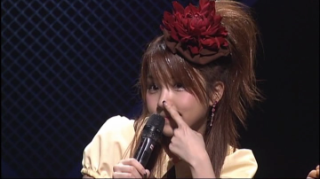 Reina's hint.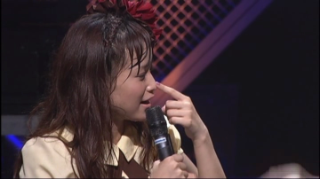 The girls figured out that the hint is "Hana" which means nose in English.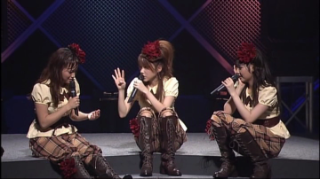 Reina then threw in another hint saying that there's for words in the name.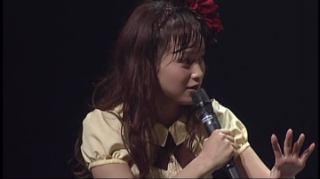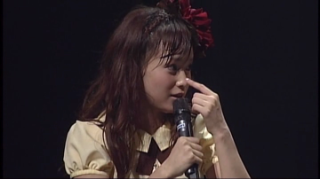 "Hana" can mean nose or flower in Japanese, so Eri didn't know which is the correct direction to go and asked Reina.
Eri
: Is it the "hana" as in flowers or this "hana" (nose)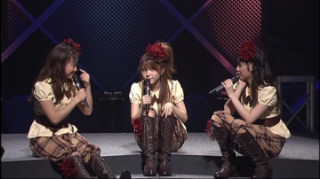 Reina
: Somewhere near that.
Eri
: Seems like you aren't going to tell me which "hana" it is..
Reina's heart softened and gave Eri another hint.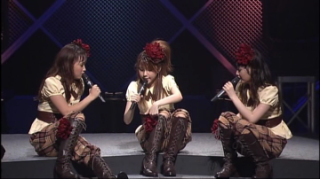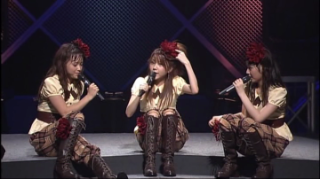 She pointed to the flowers attached to their accessories and boots.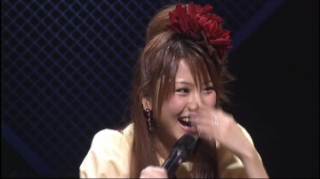 Reina
: Hana hoho jinja (Flower hoho shrine)
This was a hint that the 2nd word of the name of the shrine was 2 syllabus, but Eri misunderstood the hint and thought..
Eri
: That means there's a "ho" word in it.
Fans : Ehh?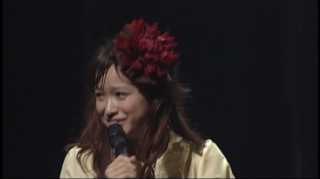 Eri realised she's going in the wrong direction thanks to the fans help.
Sayu
: Hana kusa?
Reina
: (lol) That surprised me!
Sayu
: (laughing)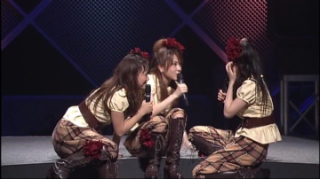 Tana
Kamei
: What did you say just now?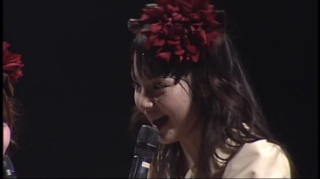 Sayu
: Hana ku-sa. I won't say
that
since I'm an idol!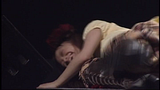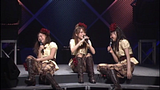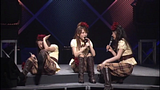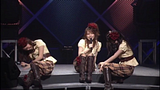 Eri then starts laughing her ass off.
Here's why they were laughing. TanaKamei thought Sayu said "Hanakuso" which also means nasal discharge in Japanese.
Reina drops another hint.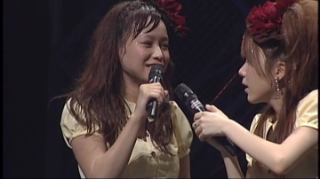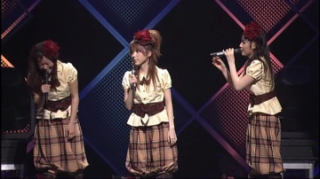 Eri
: I got it.
Sayu
: No way, how would you have been able to get it? Stop it ~
Eri
: Hana bira Shrine.
Reina's face clearly says it all. Its incorrect.
If you're wonder where Eri got that "bira" from, its because the Reina was fluttering around, and fluttering in japanese is "birabira"
Reina then drops a big hint.
And both SayuEri got it immediately. Since both of them rasied their hands at almost the same time, Reina didn't know who was the first one. So Reina's way of settling things in such a situation was..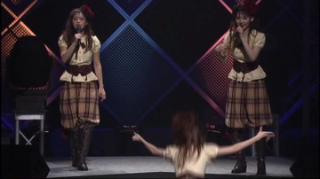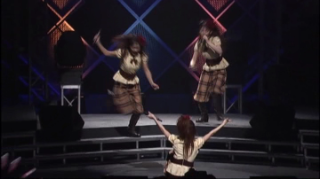 The first girl who reaches to hug her will get to answer it.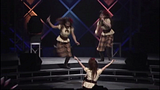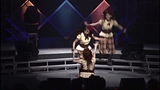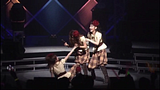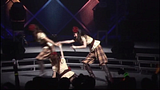 Sayu can't stand TanaKamei together, she wants both of them. How greedy :D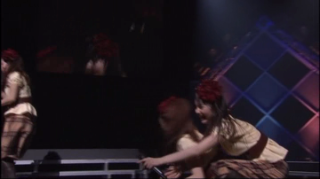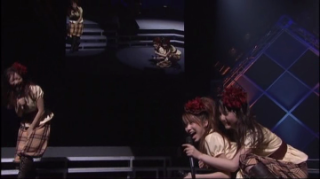 Eri
: I got it first..
Reina
: No, Sayu got it first.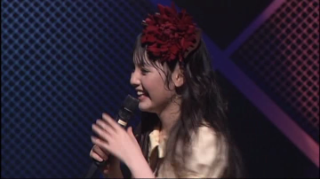 Sayu
: Hehe.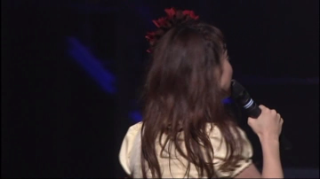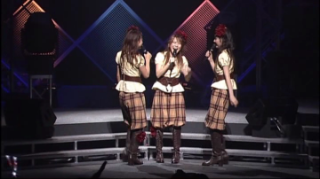 Eri knows she's getting
bullied
here
Eri
: They're going to record the DVD so I want to answer it..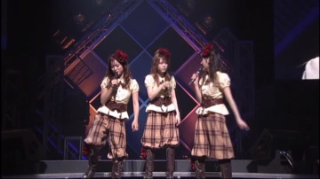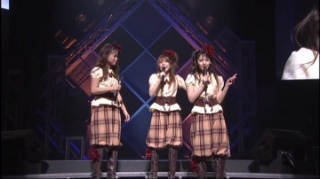 Sayu got the answer in the end of course. It was
Hanazono Shrine
.