Gakisan's Alo-Hello 2 promotion on DohhhUP!
GAKI*KAME goofing around. It triggered my GAKI*KAME crazy button again ~
Gakisan laughing her ass off, just like the other time she did on GAKI*KAME at Eri's gorilla story.
(Click here for link to transcript of GAKI*KAME #064)
----------------
Yorosen #074 [2009.01.22]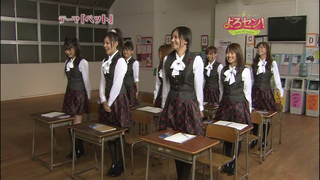 Wide grins? Makes me wonder if something happened earlier on.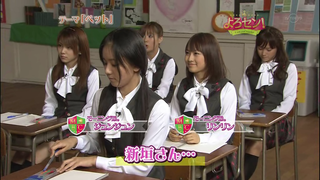 Eri showing her obvious disinterest, lol. She've been restless throughout the whole of Aika's week.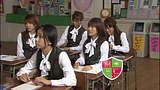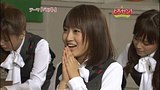 GAKI*KAME doodling.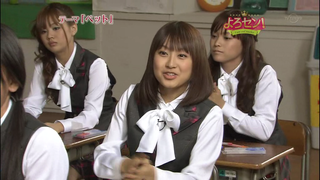 Clapping, but where is she looking at?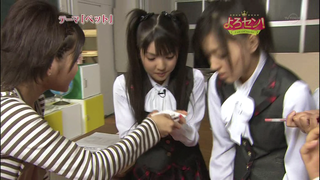 Her two ponytails
♥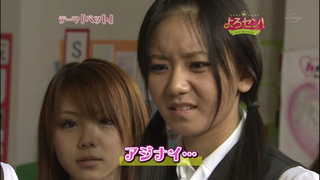 Junjun : Its tasteless x2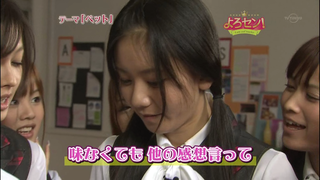 Eri : Can you say something else other then its tasteless?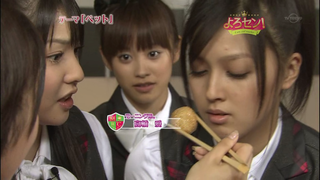 Aichan, who has been quiet throughout the whole show (Oh yes, I gotta download Q.E.D Episode 3!)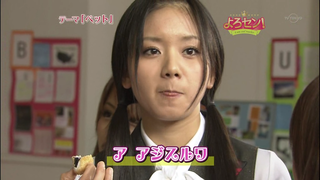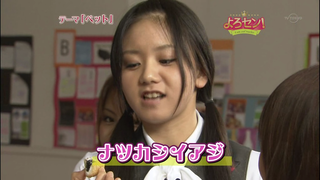 Finally, there's taste!
Aika's lessons coming to an end. Linlin will be up next week.
Perhaps..we'll get to hear them speak Chinese? :D