Yorosen #077 [2009.01.27]
(Click for Youtube link)
Linlin teaching about Chinese's entertainers.
Lessons started off with Eri sitting up straight, after slouching for so many lessons. But still, she's preparing to doodle xD (Gakisan, confiscate her pens again!)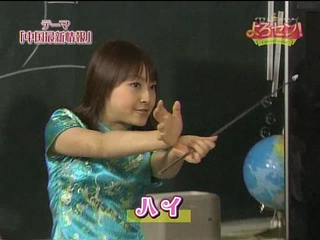 Sensei Linlin's way of getting students' attention. Heh, it'll be fun if I had a teacher like that.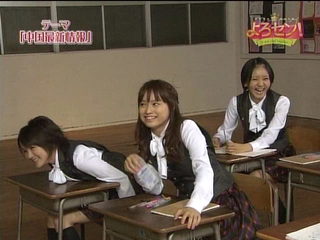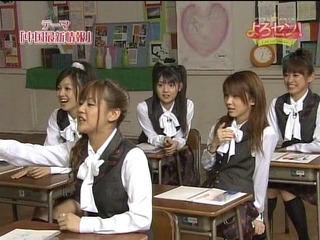 Lol, the girls' reaction was great. Esp Reina.
Folding arms in front of the camera o: Is Eri really
that
oblivious to the camera?
Later on, Linlin started impersonating a Chinese entertainer. In Chinese, in her China accent.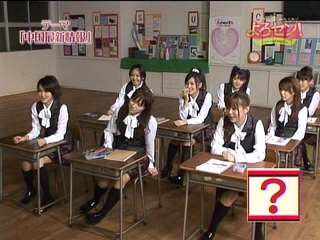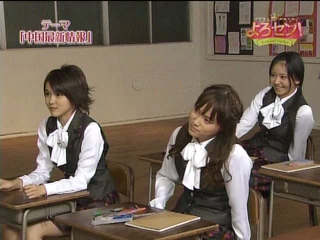 Everyone except JunLin themselves didn't understand Linlin of course, lol. Their expressions tell it all xD
Aichan broke the silence. Complaining that they don't understand a single thing.
Lmao, Sensei Linlin : You don't know!?
After days of invading, Morning Musume finally got the whole Mano's corner to themselves :P Lol, Sayu's wish fufilled. There was once she talked about Mano's point and said she want a corner like that too on Konusapi if I'm not wrong?
---------------------
Morning Musume - Naichau Kamo performance
From TRF x Morning Musume Collaboration
---------------------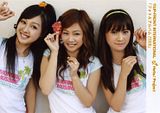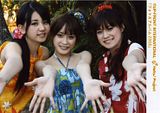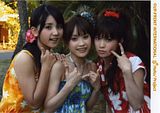 Just what is Eri trying to prove by killing thousands with her smile? *Wonders*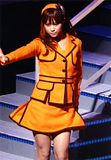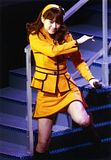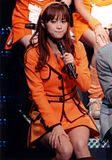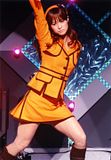 I really like this costume. Orange suits her best
♥
Anyway, I ordered for Resonant Live yesterday!
...now I should start thinking of where I can get the money to return baixuegongzhu. I've been overspending recently.
---------------------
Replies to comments
> OneUser
It was from U-CDTV [2003.08.01] Feat. Morning Musume.